Web Site Primer
After talking with many organizations who want a web site but don't know where to start, we thought the we would publish a short primer about getting a web site planned, deployed and supported. Whether you are a small business or a non-profit group, this primer should help you understand what is involved in establishing a presence on the web. This primer approaches the subject from a business perspective. We have tried to keep the technical jargon limited.
Where do I start? I know nothing about this stuff?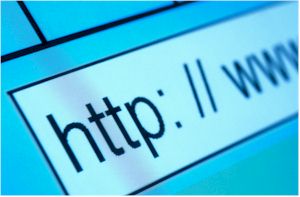 You start where you would with any business process. Evaluate why you think you need a web site, what the benefits to your organization will be, what the costs will be, and make a decision as to whether to proceed or not. You should ask the following questions (and get answers for all of them):
Who do I want to reach with this web site?

Can I really reach my target audience with a web site?

What do I want to say or do for my target audience by using a web site.

What objectives do I want to achieve by having a web site? (More sales, happier customers, better customer service, reduced operating costs, reduced sales cost ... you get the idea.)

What will it cost to deploy?

What will it cost to support?

Should I try and do it myself, or should I get outside help.
The first three questions above you can probably answer. If not, you should have discussions about these issues with your business advisors, colleagues or other resources before you proceed. We will be glad to help you brainstorm these issues if you so desire. Just email or give us a call at 205-942-0350.
Answers to the last three questions:
Deployment Costs
(designing, publishing and promoting your web site).
There are several cost components involved in the total cost of web site deployment. They are:
Domain Name Registration Fees (assuming you want a unique domain name such as www.mydomain.com)

Design Cost (actually creating a design plan for your site).

Development Cost (creation of the computer code for the site)

Server/Hosting Setup Costs (cost of setting up your own server and Internet link, or using a hosting service)

Promotion Expenses (costs incurred in marketing your site so that target viewers will see it)
Domain Name Registration varies by registar but the cost is usually less than $40.00 (US) per year.
Design Cost is truly a function of the nature of organization, the objectives and functions of your web site and the resultant level of effort required. We will be happy to provide a custom quotation for you give us a call 205-942-0350.
Development Cost is a direct function of the site design. Again, a custom quotation is required. Just contact us.

Server/Hosting Setup Costs depend on whether you plan to set up your own server and full-time Internet connection at your location or outsource this function to a hosting service, such as STS. Doing it at your location is usually a bad idea unless you have full-time information technology personnel to manage the servers and network components. Even if you do have internal capabilities, you might be better served by outsourcing these functions to avoid the additional personnel load, equipment investment, network bandwidth costs and support expenses. Outsourcing costs are usually fixed monthly rates (our typical clients spend about $37.00 per month for hosting services), eliminating much of the variable cost risks associated with a web site. Getting a web site hosting account setup with a hosting service varies in cost by the type of account and the hosting service, but usually costs less than $100.00.
Promotion Expenses are the costs associated with the registration of your site with the various search engines (Yahoo, Google, Excite, Lycos, HotBot, InfoSeek, AltaVista, WhatUSeek, etc.) so that potential viewer can find your site. Also included in this category would be costs incurred for site optimization to achieve acceptable search engine ranking, advertising of the site, including the URL (Universal Resource Locator, i.e. your domain address, such as www.yourdomain.com) on your letterhead, business cards, and/or existing or new print materials or other advertising. These cost vary by organization and web site. Please contact us for a custom quotation.
Support Costs
Most web sites are dynamic ... their content changes frequently. In fact, if the content is not fresh and relevant why would someone want to visit your site more than once? So budgeting for continued content updates is a must. This cost will vary depending on the nature of the content and the frequency of additions, deletions and changes. By using a content management system (CMS), which we can provide if desired, you can update the content yourself. Many of our clients simply do not have the time to keep their web site updated, even when using a CMS. Most of the time we are asked to handle the content updates. We usually handle content support for our clients for a standard monthly fee, based on the average anticipated monthly level of effort required. When additional content or major changes are required that would not be included in the monthly content support fee we may provide a custom quotation before beginning the work.
Supporting the hardware/software/network infrastructure must also be considered. Most hosting services (including STS) usually include these support functions in the cost of their normal hosting fees.
In-house or Outsource?
If you have the knowledge, experience, available development and support personnel, equipment, network, creative marketing/promotion talent and experience and pretty good knowledge of the Internet and the World Wide Web and enjoy a challenge, perhaps you should consider doing it yourself ... if the cost analysis of in-house costs turns out be lower than the costs incurred by outsourcing. In most cases outsourcing wins ... hands down.
If you still have unanswered questions or if we can be of assistance in any way, just give us a call at 205-942-0350 or Contact Us.